Magician's Choice was spotted available for purchase at a discount at Barnes and Noble's website, which means it's back and widely available again, to order through whatever bookstores you like.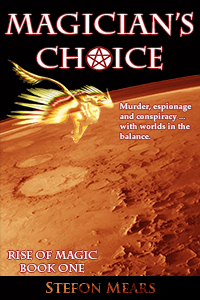 Print Book Links:
Amazon
Barnes and Noble
Powell's
IndieBound
Order Magician's Choice through your favorite bookstore.
ISBN: 9780615831886
E-book Links:
iBooks available through the app!