Sleight of Mind

Book 2 of the Rise of Magic series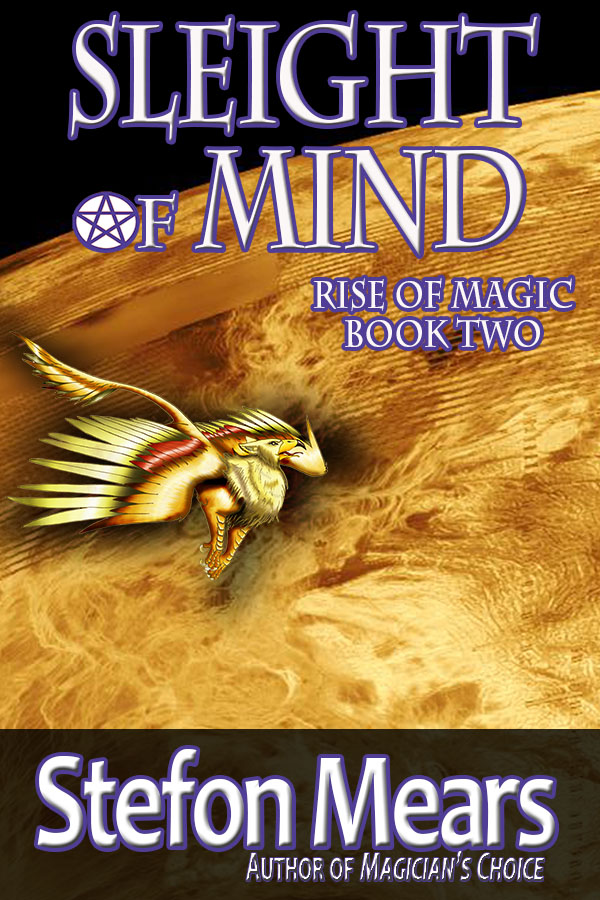 Print
Amazon
More coming soon!
Order Sleight of Mind through your favorite bookstore.
ISBN: 978-0692216293
E-book
Amazon
Barnes and Noble
Kobo
Smashwords
iBooks coming soon!
John Jacobs, the last helioship captain old enough to remember technology, has lost his long-time partner and faces ruin if he fails to fly where no commercial liner has gone before: Venus. But space remains wild between Earth and Venus, and Jacobs must overcome space elementals, mysterious pursuers, and even Earth Navy firepower to survive.
Journeyman wizard Donal Cuthbert must take that flight to root out the truth about a forming interplanetary shadow government. And stop that conspiracy, even if he learns that his girlfriend serves it. But gathering information requires more than spells, and may lead to a duel he can only lose.
Force alone will not help them survive. It will take a little sleight of hand … and sleight of mind.