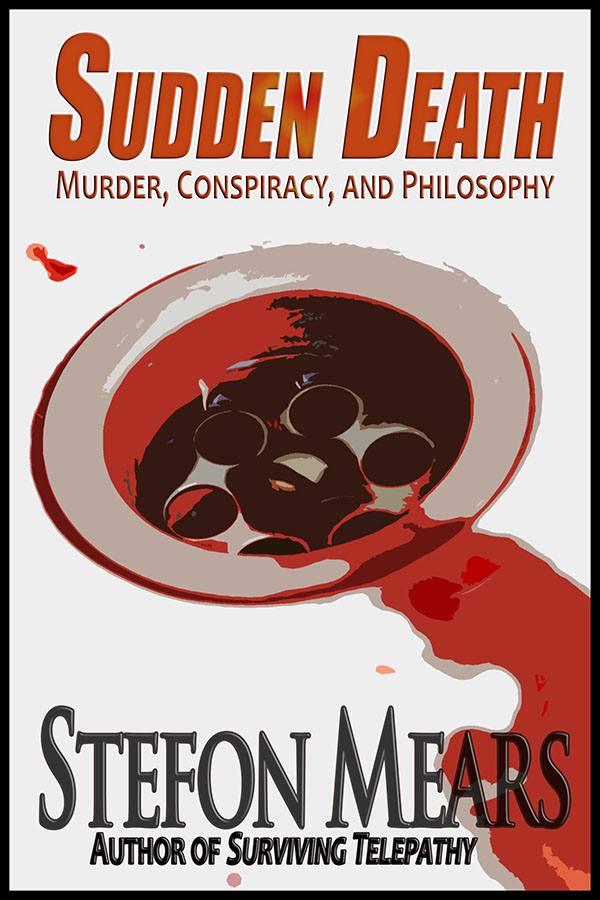 Print Book Links:
Amazon
Barnes and Noble
Powell's
IndieBound
More coming soon!
E-book Links:
Amazon
Smashwords
Kobo
Barnes and Noble
iBooks available through the app!
They framed him … to save him?
Ramirez came home from work to a beer, a sit-com, and the messy corpse of his neighbor. Dead in his shower. Killed by a distinctive kitchen knife. With the evidence mounting against him, Ramirez flees the Bay Area and runs straight into a web of conspiracy and counter-conspiracy. How can Ramirez overcome the goals and philosophies of groups that manipulate society from the shadows? If he succeeds, what will he become? Sudden Death. A novelette.