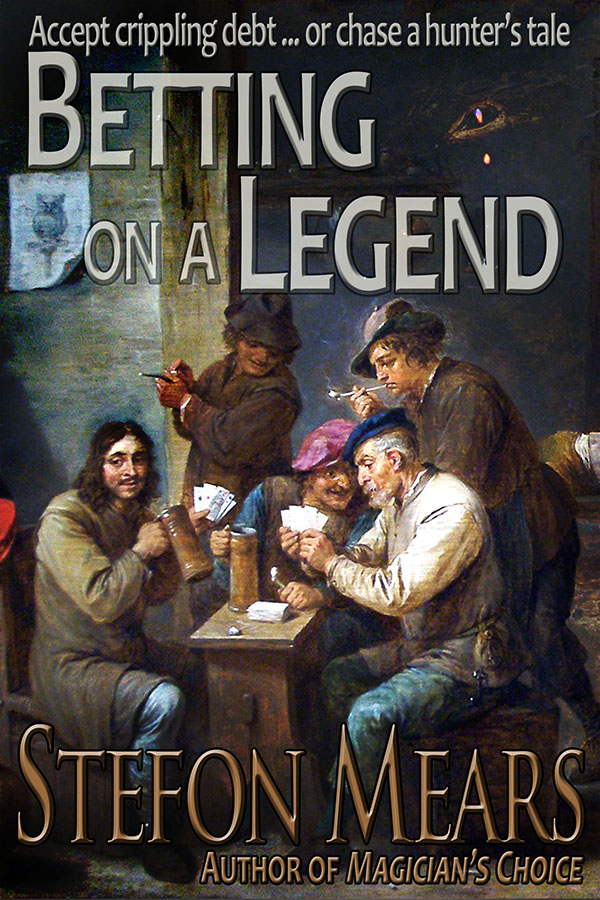 Print
Amazon
E-book
Amazon
Barnes and Noble
Kobo
Smashwords
iBooks available through the app!
When you bet on a legend, even winning carries a steep cost.
On the strength of a brief glance, a timberman bets that he saw the local legendary monster. But the bets spiral out of control, and now he must lead three friends to find proof or face social and financial ruin. Worse, the supernatural truth he finds might destroy his town's way of life.